CROSSTRAX!
One man's view about the
things that really matter….
This month….
You don't realise how much you need it, until you need it!
Then, oh boy, it is great to have! Part 1. (Starts this month, concludes next)
So, what am I talking about? Let me give you the scenario.
"Perth base, this is the mobile outpost Victor Kilo November 3,4, calling in. Do you have a copy?"
………….
"Thank you, I wonder if you could patch me in on the land line to the Katharine or Darwin RAC depot. I'm situated 'bout 70kms North of Katharine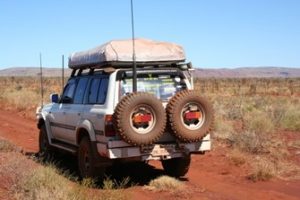 on the Stuart Hwy with an engine that's just died and I have a wife who will need to get to some place like Katharine by tonight for ongoing medical problems."
……………..
That's how the conversation began. Me with a vehicle that had just had an oil pump come loose in the engine and which had not been pumping oil to the motor's vitals for some time. Finally, the poor old brute had decided to give and 'go on strike', er well 'stop'.
I was on the way back to Sydney from attending the launch and release of the Kriol Bible, the very first Indigenous Language group to have the full Bible in their own language. It was 2007, spring, and a lovely day in the Territory. We had been to Katharine for the Bible's release then had taken a trip up to Darwin for a few days and were on our way back to Sydney with our caravan behind the old Disco when it happened. Driving along at about 90 kph the red oil warning light suddenly came on. But too late, the pump must have been failing for some time and the engine bearings starved for oil. Finally, they gave up. The engine was switched off and we coasted onto the side of the road.
********
Three weeks ago, I was talking with TRAX member Phillip Favaloro about HF Radios and their uses compared with the growing use of Satellite or 'Sat' Phones. Now, both are good and deserve a very high place on the 4WD'ers 'good to have' list, so this is not a 'comparo' article about which is best  Both have their strengths and both have their weaknesses and I know some people (filthy rich capitalistic swines!!!) who have both and who can testify about how they have been used.
Phillip had just installed his new Codan set in his Patrol and we were doing a series of test calls between his Codan and my Barrett, and we had been talking about how useful a HF (High Frequency) Transceiver can be in a vehicle that is going into, well, anywhere where there is no mobile phone coverage – which is about 90% of the Australian land mass.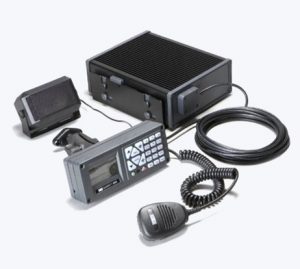 Now for those who are not familiar with Transceivers (and I'm no expert, either), there are 3 types that we generally find in 4WD vehicles. Firstly, there is the 'old' commonly called VHF (Very High Frequency) 'CB or citizens Band set. Rarely used now but were good in their day. Short range (up to 10kms average).
Then we have the very common UHF or Ultra High Frequency set which would be found in almost all 4WD vehicles. Short range, (up to 5kms average) but superior reception to the older VHF sets. Then there is the HF or High Frequency Transceiver which is what this article is, well partly, about. These sets are capable of transmitting worldwide (I have spoken to people in Europe) since it bounces it's signal off the Ionosphere and keeps on bouncing from earth to Ionosphere. Much more expensive than the other types described but vastly superior to the point of not worth comparing with the others.
These radios have been extensively used in Australia by those who need to contact the Royal Flying Doctor Service (RFDS), from both outback and isolated properties, but also the many 4WD drivers touring outback Australia. So much of the outback has been safely opened up because of HF Radio, the best-known illustrations of this has been the 'Traeger' Pedal Wireless used by property owners to give themselves as the 'Mantle of Safety', the phrase coined by the Rev. John Flynn, the founder of the RFDS. These radios have for decades been the great lifeline for just about everything for so many of the outback cattle and sheep properties. Shopping, schooling (School of the Air') for the children, ordering of parts and farming needs. You name it! The HF Radio has been the answer.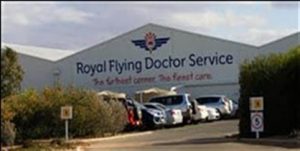 But back to the original story. We were about 280km south of Darwin and about 2,800 km north-east of Perth. No trouble. Speaking to the Perth Telstra base (Telstra have since closed their capital city bases) was just like speaking to someone in the next vehicle. So clear, so easy. My call was patched into the national phone grid and within two minutes I was talking to the RAC depot in Katherine, and a tilt tray truck was on its way.
Great! Another call made to Telstra base to put me onto Qantas. (I needed to get Jane back to Sydney, and in a couple of minutes a seat was booked and everything was in order.)
Now, why tell you this story? Simply because it has a great lesson in it that we all need to learn.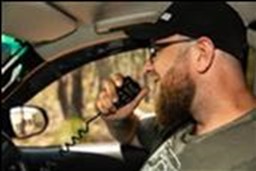 I often hear people talking (more like grouching actually) about Prayer. You can probably guess – "I prayed and got no answer: I asked God for something and never received it: I've been praying for a particular thing for 10, 20, 30 etc. years and nothing has happened: I've prayed that my mother would be healed from cancer or whatever and she still died. So, what's wrong? Does prayer not work? Is God even there?
Instead of trying to answer any of those questions specifically, let's think about a few principles. And how they might apply to HF radio messages.
Use the right call sign. No base would answer if you use a bogus call sign. Remember how I began this article? "Perth base, this is the mobile outpost Victor Kilo November 3,4, calling in. Do you have a copy?" I used a registered and unique call sign that has been issued to me – alone. Jesus said "No one can come to the father (God) except through me. Who is 'me'? Well 'me' happens to be the Son of God, the Saviour and the elder brother of all real Christians. That's right, the elder brother, or 'firstborn' in the family. We have cut ourselves off from God because of our sin and need to come back to Him. When we do this, it is God who 'adopts' us into His family. Look at Romans 8:15-17 or Ephesians 1:5. When we pray it is not just 'speaking to the sky' like some people think. But like a child speaking to his/her father. So, "It's ——– (your name) heavenly Father and I have been given permission to come to you through your Son, my elder brother, Jesus. It's being in God's family that is the key or 'call sign'. "Wait a minute!" I can hear some saying, "how can I know that I'm 'in the family'?" That's what coming back to Him entails. We join the family when we follow Jesus' directions for doing so. First, it entails a knowledge that we need to be in a right relationship with God. becoming this means doing two things: Firstly, turning from wanting to run your life your own way and according to your rules. The Bible calls this repentance.; and Secondly, believing or having faith in what Jesus did for your to enable you to come into God's family.
Remember that Jesus knows what is best for us. Ask for those things that He would ask for. Now here's the rub (as 'they' say). So often we want to rush into God's presence with a kind of 'Grocery Shopping List'. You know what I mean "I want this… and this… and this…" without thinking that 'God knows, what we need before we even ask Him.' (Matthew 6:7-8)
In the above story, as soon as I got on to the Katherine RAC base the person answering said "Sounds like you will need both a tow for your caravan and a tilt tray for your 4WD?"  "Err, yyes, how did you know?" "One of our drivers has just passed you and has already radioed in to tell us – give me your details and NRMA number and we'll despatch a 'towie' ASAP." Boy that certainly was an accurate picture of what Jesus does for us. I didn't have to use all the 'gimme's ', it was a case of we know what you need… are you willing to take what is best for you and in our way?" So often though we try to dictate to God what we think we need instead of letting Him make the decision. That decision which is always the best for us even if we don't see it that way at the time.
Enough for this month, I'll conclude this story next month – which by the way is no ordinary or predictable conclusion!
Neil Flower
TRAX Chaplain 0408 216 401  neilflower@bigpond.com