CROSSTRAX!
One man's view about the
things that really matter….
Hold It!

It's Easter 2021, and I feel a reminiscence coming on!
This year will mark the 46th anniversary of one of the greatest trips that I ever did…
But there is also a great link here between this trip and the Celebration of Easter.
It was 1975, and we packed the family and enough food for 5 weeks and enough spare parts for any eventuality and set off in the old 1957 Land Rover Series 1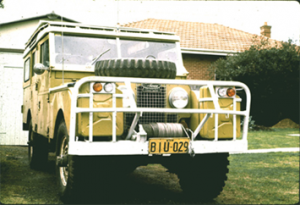 Station Wagon for Cape York with friends in 4 other Land Rovers of varying age and models. It would be an understatement to say that "it was quite a trip", but it was and one day I must write an article about what 4WD touring was like in the 'old days' when only about 15 – 20 vehicles a year ever attempted the Cape York trip…
It was also Les Hiddens' first major trip too, and we had some interesting encounters with his party's vehicles; but that too is another story that I must tell you about some day as well…
Anyway, let me tell you about what all this has got to do with a "CROSS-TRAX" article before you begin to wonder why I'm writing all this.
It all began when some friends and I saw the original Malcolm Douglas film called "Across The Top" about his adventures with a friend as they made their way across the top of Australia and up to Cape York in about 1968. It was great stuff – (I've still got a copy of the film on video if anyone wants to borrow it), and it made us all decide then and there to go and take a look for ourselves.
But in those days, it wasn't all that easy to just 'go'. Sure, there were the inevitable permits to obtain (even in those days!), and that took quite a bit of time. But that was the easy part. There were maps too, but we found that many of them were not very reliable once we tried to use them. There were not many people who had done the trip to give us track details or pace notes either, so it was going to be a real frontier, 'fly by the seat of your pants'-and hope to find the right point of destination', bit of navigation. As well there were very few places along the way where fuel, food, spares or supplies could be obtained either, so of necessity it had to be a totally self-sufficient operation.
Plans were made, dates were set, people invited to join 'the crew' and vehicles were prepared. Three families, one married couple, and a single man were the people, and five Land Rovers of various vintages (ours was the oldest), were the vehicles.
We were all set to go with much fear and trepidation when something happened which change the whole complexion of the trip. Something which lifted the load of worry from those of us (the three fathers in the group) who had the responsibility of taking very young children into an almost uninhabited part of the country, on a trip that no-one seemed to be able to give any details about short of saying 'well we wish you luck', or 'we wish we could do something like that', etc. It was the most fabulous piece of news that we could have possibly received, news that was almost too good to be true. It took the worry out of going and it made an otherwise scary or even dangerous trip seem easy. But let me digress for a moment to prove my point….
Quite regularly I meet people who have a real fear of the future, and especially about death. (Boy, I love these morbid articles in this magazine, don't you?) When I try to tell them that death need hold no fear for them because of the great hope that a believer has, a response that I often get goes something like this: "Well you can't really have peace because how can you be sure? After all we can't know what it is like after death because no-one has ever come back to tell us what it is like and what to expect." But a statement like this shows just how little most people really know about the message of the Bible and the good news of the Gospel.
Because the whole point of the Gospel is that Someone has died and come back to not only tell us what it is like, but also to give us the certainty of a known way, and a proven path. And of course, that person is the Lord Jesus Himself. He not only came to give us the exact directions of how to get to the most exciting destination of all, He actually trod the path of death and then came back to show us that death had been conquered and was no longer to be feared. Indeed, He also said that when the time came for us to 'make that trip' He would actually come and take us along the right track and deliver us safely to our eternal home. Great news!
Now back to my reminiscence. The great news we received was that the previous year a few members of the Sydney Land Rover Owners Club had gone to Cape York and had made notes and directions not only about the main track but also of some old WW2 tracks and alternative routes which would make the trip even more interesting. And yes, they were willing to share their maps and notes with us!
Someone had been there, seen it all, had returned, and was now willing to not only show the way, but also give exact references and lend maps and pace notes. One of this group even volunteered to come with us if we wanted him to, so keen was he to get back up there again. He had 'done the track', and it held no fear for him. He would also be our guide if we wanted it. It was a great offer but we decided to accept only the pace notes and track details.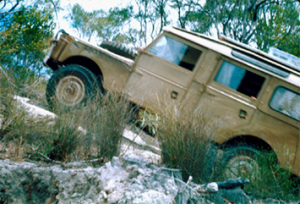 What a trip! Being able to know where to look for the old wartime tracks, and then to follow them to areas that had not been traversed since 1945; to find old wartime wrecks and some crashed aircraft in the dense rainforest; to find an old observers post from the days when a Japanese invasion was real threat; made for a tremendous holiday – plus, the opportunity to go to some of the areas that the explorer Edmund Kennedy had passed over on his epic journey North. (This also makes for another great story about a rival group from the Australian Army who were also trying to find some of these places but didn't!)
And it all came about because we didn't have to worry about where we were to go, because someone else had already been there and come back to tell the tale, and to share their knowledge about what it was like.
There are two lots of documents that hold a lot of meaning for me. The first is a file of 46 years old pace and track notes, along with a big box of slides of the 1975 Cape York trek. The other is a collection of 1900 year old pace notes and track advice about how to know for sure the way to Heaven without having any fear of the trip or it's track conditions – it's called 'The New Testament'. Actually, I'm willing to lend any interested parties a copy of the first lot of documents, and to give a copy of the second lot to anyone who wants to ask for it. Now there's some pace notes for the greatest trip of all – free!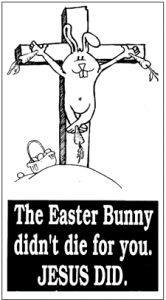 More next month
Neil Flower
TRAX Chaplain
0408 216 401
neilflower@bigpond.com