Trip Report:Back of Bungleboori
Thursday 25th August 2022
Destination: Somewhere 'Back of Bungleboori' – or, wherever we end (ed) up!
Wot 'Appened? ….. Well, we met on a freezing cold Thursday morning at the Clarence Station of the Zig-Zag Railway (due to re-open again very soon by the way), ready to leave by 9:05 am approx.
'Oo came, in Wot?
We only had 4 vehicles this time:
Neil Flower with Jon Beuman
L/R Disco Trip Leader
Ralph Radovan
L/R Range Rover
Alex Levshin with visitor Stephen
Ford Ranger
Richard Thompson and son Reg
Nissan Patrol
(1st trip as a member – welcome!)
Where we went and which tracks were closed?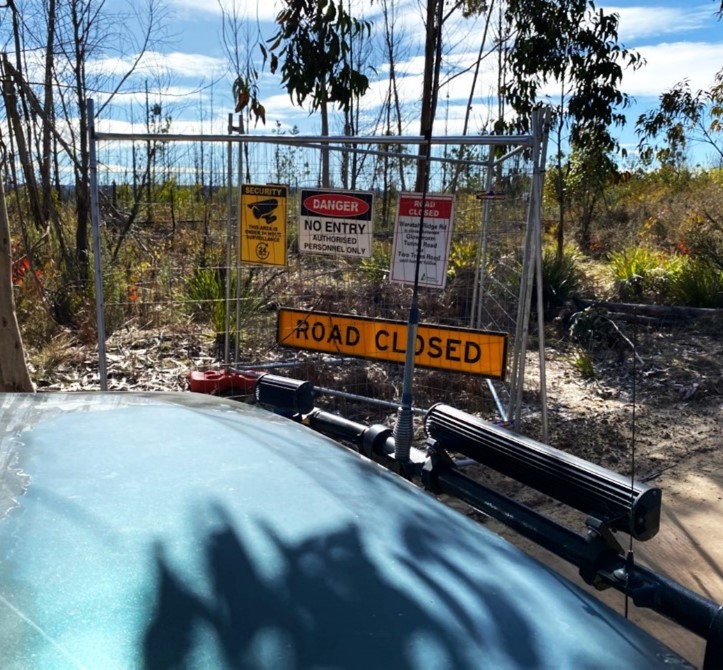 • Our aim was to check out some tracks to the East of the Glow Worm Tunnel Road, especially the Waratah Ridge and Two Trees Roads which lead to some really magnificent viewing points and valley views and then if time permitted some other tracks in that area.
• Two things worked together to prevent our fulfilling this aim:
o There had been quite a lot of rain over the previous 3 days in this area which meant that not only were all low points along the tracks full of water but with all the rain of the 'La Ninãs' of the last 2 or so years the ground is still extremely soft and boggy in this area. One vehicle went down and needed a bit of winching. Got out OK, however.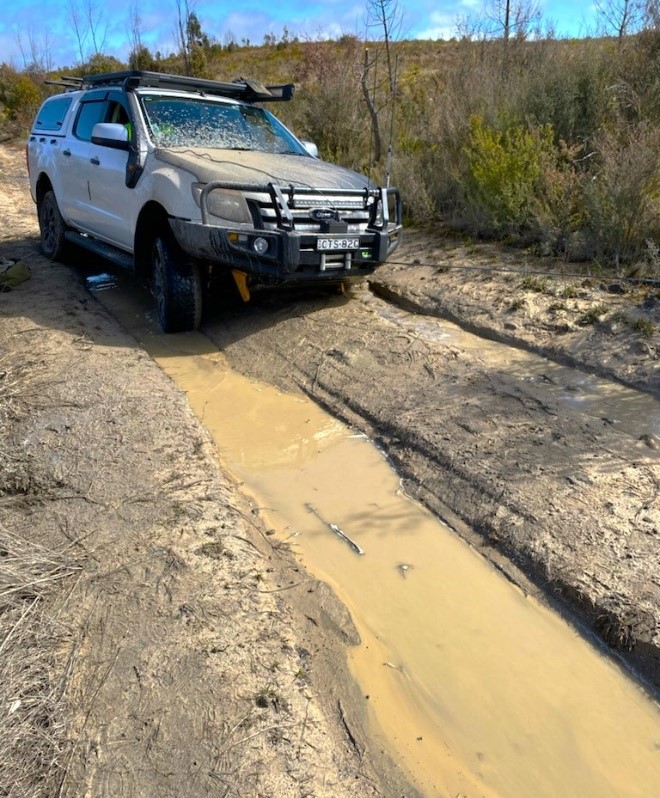 o Unfortunately, the NPWS have also heard of the beautiful views and have closed the main tracks with high wire gates and signs threatening legal action if one should venture further. (Is this really the 'Oz' we once knew?) No explanations, no apologies from the Minister responsible.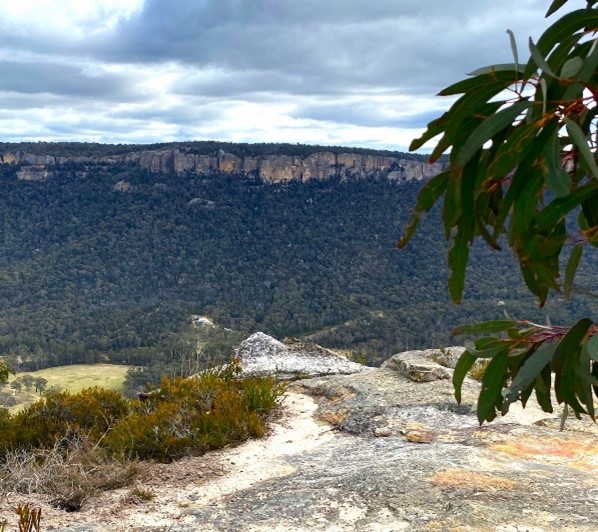 • Fortunately, we had a plan 'B'. Returning to the Bungleboori Picnic Ground, we headed out along the Sunnyside Track to the Wolgan Valley Lookdown where we had a fairly late lunch. Great place, magnificent views and best of all, real good fellowship.
• As mentioned above, it was a slow drive to Sunnyside because every low point in the road was filled with very muddy water – and therefore slow speeds were necessary since there was no guarantee as to how deep the low points were. Good for fuel economy though!
• Returning to the Bungleboori Picnic ground we had Afternoon Tea but decided to call it a day there since more rain was coming across from the west with quite a strong wind pushing it along.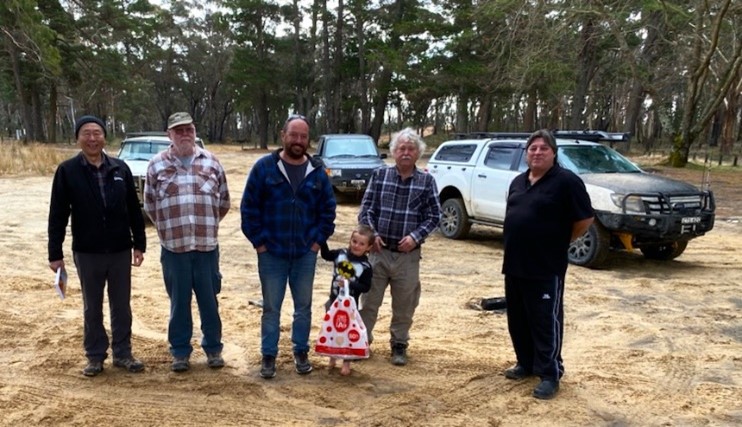 Conclusion.
• A great day despite the problems. It had been explained to all comers that this was a 'recce' trip and therefore no guarantees that we would be able to get through to anywhere. We succeeded well in this!
• All members are invited to join in our next 'Recce' to be held in September, Watch your inbox for dates, times etc.
Neil Flower – Trip leader.