Trip Report – Kowmung River and Yerranderie Weekend
5-7 March 2021
Francois – Landcruiser
Neil– 'The Limmo' Landcruiser
Elizabeth– Landcruiser
Eric & Dianne – Prado
Sally & Jane – Landrover
David, Evelyn, Amelia, Nicholas and Bella.
We met at the Black Springs Campground on Friday some arriving around mid afternoon and others like us after 8.00pm. It was great to see the campfire already going as it was quite a chilly night. We all sat around the campfire before calling it a night.
We woke up to a cold overcast morning and noisy as the campground became quite busy being taken over by rally cars for a weekend of racing in the nearby State Forest. We packed up ready for today's adventure. And, guess what? We left the campground right on time exactly 9.00am. The weather looked pretty bleak and foggy with the outside temperature reading 11C. Neil found patch of flat ground to park his limo so we could all enjoy Neil's freshly brewed coffee for morning tea. Travelling along the Colong Stock route our Trip Leader found play time, an old quarry where we enjoyed 4wd driving up and down the side of the quarry and some having extra fun by reversing down. We continued along the Colong Stock route to Yerranderie. We arrived at Yerranderie around midday and was greeted by the ranger who directed us to Yerranderie private campground. Thank you to Neil for booking the campsites.
After setting up camp and lunch we decided to walk to the township of Yerranderie we somehow became slightly geographically misplaced as to which way to walk so we decided to walk back to the campsite and drive there. Luckily, we did as I felt it would have been a fair walk and considering the weather had cleared and became quite warm and sunny. We spent the afternoon exploring the historic town of Yerranderie before heading back to camp for tea and a campfire night with marshmallows and birthday cake as it was Evelyn's birthday.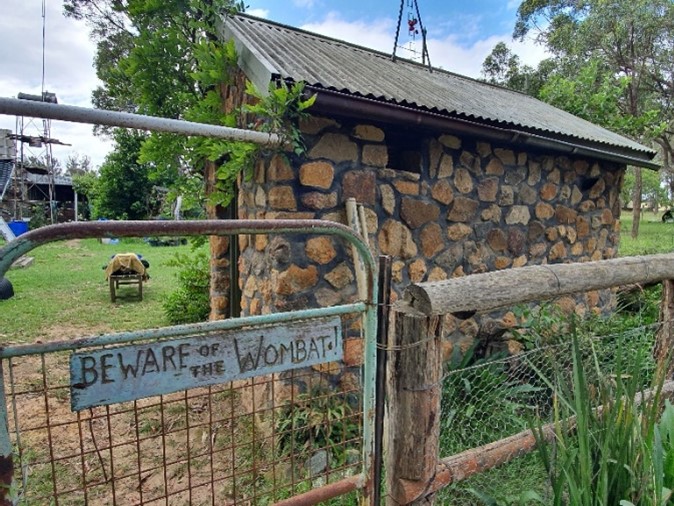 After breakfast around the campfire and packing up we headed to Kanangra Walls along Colong Stock Route and other various fire trails enjoying the scenery and magnificent views.
Along the way we spotted a sign saying Batsch campground 1.5km. We decided to have a look at the campground for future reference. When we got there the sign stated closed due to recent bushfires. More likely closed due to lack of or no maintenance by NPSW (in my opinion anyway.) We arrived late morning at Dingo Dell campground (also closed) for morning tea as this allowed the brakes to cool down before we start a series of river crossings along the Kowmung River Trail. Once again, we enjoyed Neil's coffee made by the world's most powerful coffee machine.
We crossed the river crossings pretty much at ease and travelled along Morong Creek FT to Kanangra Walls where we had lunch before walking to the lookout.
We stopped just before the Jenolan Rd intersection to air up and debrief before heading off home and some stopping at Blackheath for afternoon tea.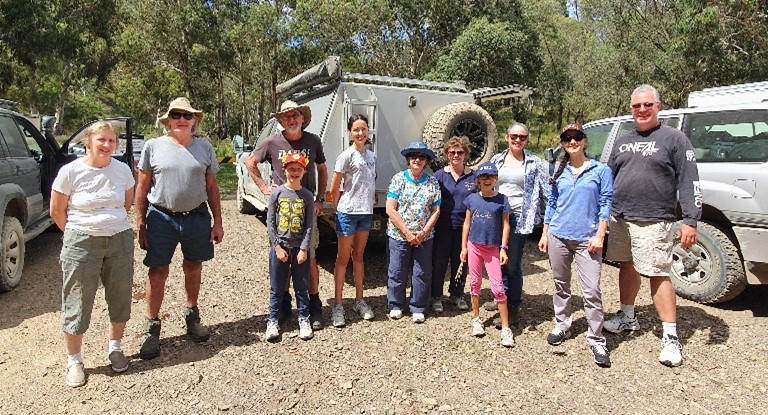 Another wonderful TRAX weekend away.
Dianne
PS: Where were the Nissan patrols?