Trip Report: Blue Mountains National Park, McMahons Point, Mount Hay
Saturday, 23rd July 2022
Vehicles (TRAX members)
Matt – TL (Land Rover)
Will (Dirt bike)
Shane & Kylie – TEC (Patrol)
Rex & Susan (FJ Cruiser)
Philip (Patrol)
Eric (Prado)
Ralph (Land Rover)
Alex (Ute)
Vehicles (Visitors)
Sharon & Philip (Pajero)
Karina (Prado)
Timeline
8:30 We met at Springwood and the Trip Leader briefed us on the plan for the day.
We prayed and then started out in convoy along Chapman Parade into the Blue Mountains National Park.
9:30 After a short, muddy drive with some tree dodging, we arrived at a rocky lookout over a valley. Then we headed off to McMahons Point.
11:45 Stopped for an early lunch at the end of Kings Table Land Road and a short bush walk up to a lookout at McMahons Point. The lookout had a gorgeous view of mist – about 10 metres of visibility. Apparently, this is a lookout well worth seeing in fine weather.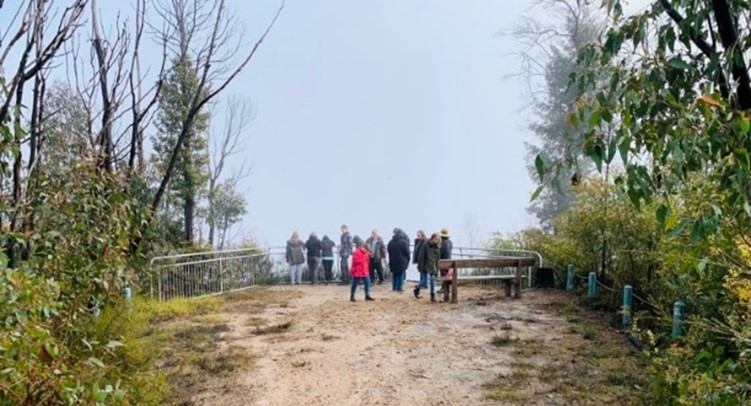 1:00 We got on the road again, returning back along Kings Table Land Road after a mostly dry lunch.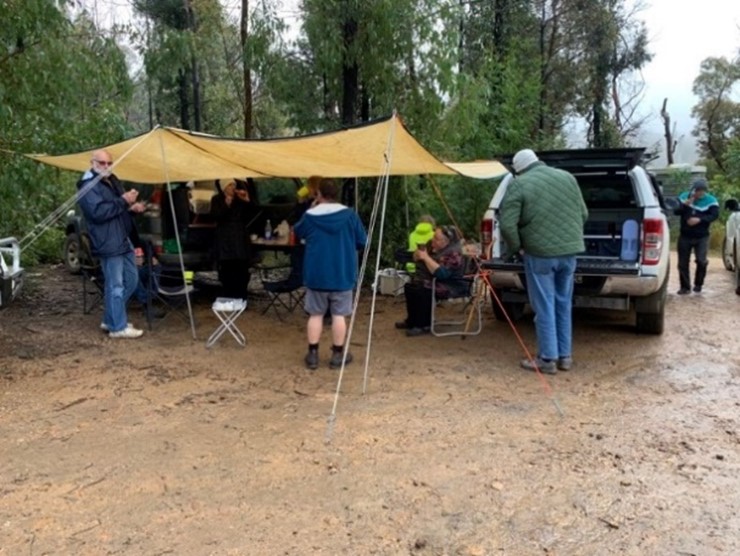 1:30 Our intrepid Trip Leader had technical difficulties with an exploding brake assembly and missing bolts. We stopped to see if it could be fixed. In the end a few of the blokes (and Laura), managed to fix it enough to get him back to sealed roads, to wait for a tow truck.3:00 We stopped quickly to admire Battleship rock, which lived up to its name and then onto Mount Hay.
5:00 After a particularly slippery climb on some wet clay roads, we stopped on top of Mount Hay to enjoy the spectacular views before the mist came in again. Thanks to Ralph for significantly increasing our calorific intake with his treats for afternoon tea.
6:00 As the sun went down, we made our way back at the highway. We all stopped for farewells and ended a damp and lively day with a prayer.
Trip report by Harrison and Olivia
With consultation from Joel.
"Nice work": Ed